Mediastar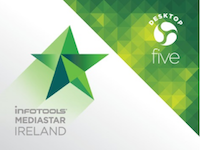 About Mediastar
This media analysis tool has been customised Irish requirements and is bundled with the quarterly JNLR (Joint National Listenership Research) radio listening data allowing media planners to plot detailed station cost and audience runs for all stations covered in JNLR, create station and target audience profiles and much more.
Subscribers
Mediastar subscribers get access to the Mediastar software and the quarterly JNLR database on the day of publication. Subscription also includes training and ongoing support.
JNLR Reports & Consulting
We provide regular and ad hoc reporting on JNLR data for agencies and radio stations leveraging our extensive and independent experience in Irish radio.
Subscribe Now
Next JNLR Publication is on Wednesday 6th February 2019. Please contact us to order JNLR/Mediastar.